Boban i Marko Markovic Orchestra (Serbia)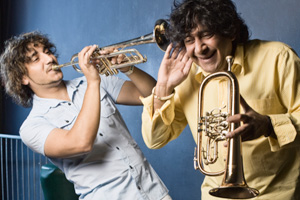 Since 1961, the small town of Guca in Central Serbia has been the venue for the annual "Festival of Brass Music", a competition to determine the best Brass musicians on Earth, attracting over 300.000 people every year. The Boban i Marko Markovic Orkestar used to be among the winners every time, receiving the "best orchestra" award in 2000 as well as "best trumpet" for the maestro himself in 2001 - his 5th personal win. He's the undisputed King of Balkan Brass music. According to tradition, Boban officially handed over the Orkestar to his son and successor Marko, on his 18th birthday in 2006. Marko was given a trumpet as a toddler and started to receive lessons from Boban's father when he was 9. At 13 he was in the studio for the first time, at 14 he joined Boban's Orkestar. At 16 he became lead soloist and started arranging for the band. Now he is the featured soloist on Boban's latest CD "The Promise"..
www.bobanimarko.com
Las Cafeteras (Mexico)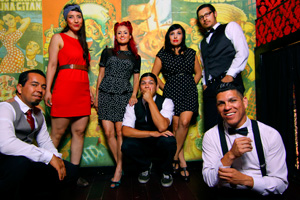 Rooted in Son Jarocho, Las Cafeteras seamlessly fuse traditional Afro-Caribbean music from Veracruz, Mexico with modern rhythms and lyrically rich storytelling to create a new Urban Folk sound from the streets of East Los Angeles. Las Cafeterashave taken the music scene by storm with their infectious live performances and have crossed-genre and musical borders, playing with bands such as Mexican icons Caifanes, Lila Downs, Colombian superstar Juanes, Los Angeles legends Ozomatli, folk/indie favorites Edward Sharpe and the Magnetic Zeros and most recently with the Los Angeles Philharmonic Orchestra. The sound of Las Cafeteras is brought to life by the eclectic instrumentation used, which include jarana's, requinto, a donkey jawbone, a West African bass instrument called the Marimbol, cajón, and a wooden platform called the Tarima used to dance Zapateado. With a contagious sound and great live performances, Las Cafeteras have been referred to as the LatinoMumford and Sons.

lascafeteras.com
Rajasthani Gypsy Caravan (India)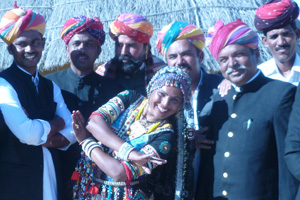 Prepare to be immersed in the raw authenticity, beauty, and artistry of the Rajasthani Gypsy Caravan, a vibrant evening of live music and dance with a world-renowned group of five outstanding folk musicians and dancer who will perform the traditional arts from the desert of Rajasthan, India. The Rajasthani Gypsy Caravan aims to promote, preserve, and share their culture. Performances will include various elements of the Rajasthani arts: colorful costumes, spinning dance of the snake-charmer, devotional singing, unusual instruments, story-telling, and ancient love songs. The gorgeous dancer, Suva Devi, was featured in the beginning scenes of the classic film, Latcho Drom, which follows the musical journey of the Romani (Gypsy) people. Coming from a royal lineage of musicians, and UNESCO artists, Ustad Arba Music Group will play Rajasthani Folk, Sufi, Hindu and Islamic Music. It is believed that the Romani people originated in Rajasthan, and to this day, there is a strong cultural link between the traditional, nomadic communities of Rajasthan and the widespread Romani Diaspora. .

www.rajasthanigypsy.org
Zlatne Uste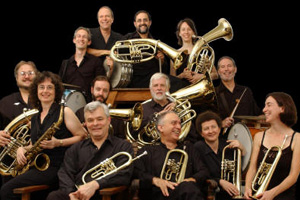 From Kolos to Kusturica, experience the rich sounds of driving Balkan brass. Zlatne Uste (Golden Lips) is an internationally known group of American-born musicians playing traditional music of the Balkans, primarily representing Serbian, Macedonian, Bulgarian and Romany (Gypsy) traditions. Four-time invited guest at the Dragachevo Brass Festival in Gucha, Serbia, the 12-piece band is among the foremost presenters of traditional Balkan dance music in the United States. Each year Zlatne Uste hosts and produces the Golden Festival, New York's biggest and best Balkan music festival with an astounding 40 or more bands and something for everyone

www.zlatneuste.org
Raya Brass Band
Since 2008 Raya Brass Band has thrilled audiences with its energetic brand of soul shaking, border defying dance music. Given the way these five musicians electrify clubs, festivals, underground parties, and even subway cars with their riotous performances, it's no wonder that they're often mistaken for a band twice the size. The members of the band all bring their unique voices to the group, creating a sound informed as much by their love for the fierce and seductive music of the Balkans as it is by New Orleans brass bands, punk rock, out jazz, and a host of other international sounds. When they put it all together, this hard working band gets straight to the point, dancing, sweating, and shouting alongside its audience.

www.rayabrassband.com
Frank London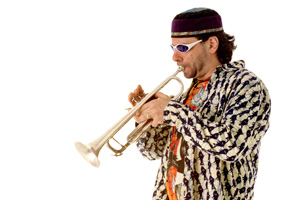 Frank London is a New York City-based trumpeter, bandleader, and composer active in klezmer and world music. He also plays various other wind instruments and keyboards, and occasionally sings backup vocals. With The Klezmatics, he won a Grammy award in Contemporary World Music for "Wonder Wheel. London is best known for his role as trumpeter in the New York City-based klezmer band The Klezmatics. He is also a member of Hasidic New Wave and leads Frank London's Klezmer Brass Allstars.

http://www.franklondon.com
Black Masala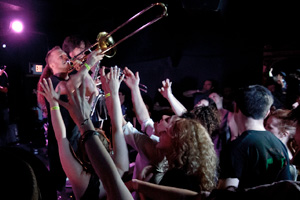 Brassy Washington DC-based multicultural outfit, Black Masala, is part of the new generation of go-anywhere brass bands. You can hear this sound all over the world now – from New Orleans (Hot 8) to Belgrade (Boban & Marko Markovic), Paris (Fanfarai) to Cotonou (Gangbe Brass Band), and right here on the east coast area as well (Red Baraat & No BS! Brass). A major party alert for this band – Black Masala puts on an amazing, high-energy live show that features brass, tuba, accordion, electric guitar, drums and vocals. Don't miss it!!! In the last 2 years since its inception, Black Masala have been hitting the road as well as playing frequently in the Washington, DC area. Winner of two Washington Area Music Awards including 'Best New Artist' has made the band a standout live act in the region.

www.facebook.com/BlackMasala

Orchester Prazevica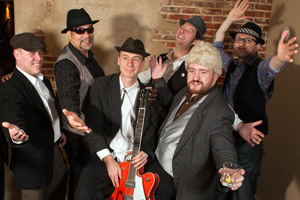 Resistance is futile, this Turbo Folk! High energy dance music drawing on the tradition of Eastern European Czardas and Gypsy Swing, but widely influenced by jazz and blues. Under the direction of Slovak born and raised guitarist and singer Tomáš Drgoň, Orchester Prazevica delivers honest, authentic and entertaining mix of folklore, jazz and dance music suitable for everything from upscale clubs to dives, jazz festivals to mosh pits, arts receptions to underground galleries. Orchester Praževica has shared stage with the Hungarian Gypsy folk supergroup Parno Graszt, the Romanian Gypsy brass legends Fanfare Ciocarlia, the frantic DC outfit Black Masala, and other greats on the "not so mainstream" music scene.

www.prazevica.com


Hazmat Modine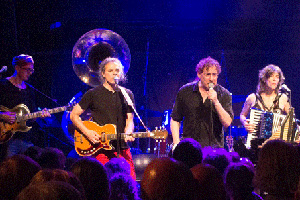 Hazmat Modine plays the kind of Blues one might have found in a whorehouse in New Orleans had the city been built on the Black Sea somewhere alongside Macao and inhabited by Gypsies. Drawing from the rich soil of American music of the 20's and 30's through to the 50's and early 60's, blending elements of early Blues, Hokum Jugband, Swing, Klezmer, NO R&B, and Jamaican Rocksteady, the band is driven by a pair of dueling Harmonicas, backed by Tuba, Drums, Guitars, and Trumpet with the addition of special guests playing exotic instruments such as the Claviola, the Cymbalum or the Chinese mouth-organ, the Bass Sax and the Normaphone. Frontman Wade Schuman, has the appropriately throaty voice of someone who has both hopped freight trains and collaborated with the Throat Singers of Tuva. In addition to his own material the band cover tunes by Slim Gaillard, Jimmy Rogers, Jaybird Coleman, and Irving Berlin.

Pakava It Orchestra (Russia)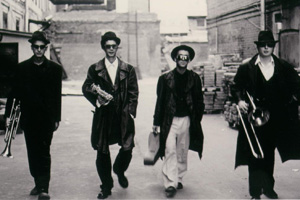 Called "Possibly Russia's Happiest Ensemble," Pakava It Orchestra was born in the middle of Moscow on the border between 99-00 years. Their first stages were moscow boullevards, parks and streets in the company of creative youth. Since all the compositions had a big story of creation and development, the formation of a band's repertoure took a long time. The musical freedom develops the sound of Pakava in a first place, without any borders of styles and directions. You can find pieces of jazz and classical music here, contemporary avantgarde, african and latin-american dance music, club music, traditional world music... It is not just the mix, but style of living. In a short time Pakava It started to be renowned guests of moscow clubs, different music festivals and shows. During 2000-2011 Pakava took part in jazz, ethnic festivals, movie and theatre projects in Russia and abroad. Pakava is touring around Italy, Germany, Austria, Belgium, Holland, Switzerland and other countries. It takes shifting line-ups of between five and twenty musicians to give full voice to Moscow on the dancefloor, together with a carefree jumble of traditions in their set- lists: jazz, elements of classical music, ska, Russian and Balkan folk numbers, plus a percussive drive stolen from African and Latin American heritages.

http://pakava.ru


DJ Joro-Boro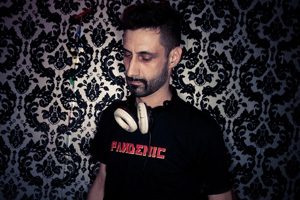 A CRYPTO CRUNK CHARLATAN FROM THE BALKANS. DJ Joro-Boro established himself as a DJ with his seven year residency alongside Eugene Hutz (Gogol Bordello) at the Bulgarian Bar (Mehanata) in New York City. He has toured with Balkan Beat Box and has performed with artists ranging from Bassnectar to Omar Souleyman.


DJ Spinach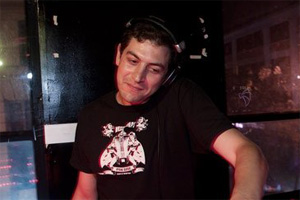 Born in Siberia and spent most of my childhood in Moldova I was exposed to a variety of folk and ethnic music. I always thoroughly enjoyed playing with my stereo and drumming to the rhythms using house chairs. Music always fascinated me as a tool of transformation into a different reality. I began my deejay carrier playing tunes at the house parties and friend's birthdays and weddings. I organize dozens of concerts and parties in NYC each year. My music interests vary, I like to play across the board Ska, Reggae, Rocksteady, Jazzy Hip-Hop, Afro Beat, Funk, Disco, Retro World music. I collect Vinyl Records. I love setting the dance floor on fire using my unique mixture of world rhythms. I produced "Swingin'Penguin" Electro Swing Parties, Soviet 80′s Parties, as well Multiple Live Concerts and Events. I currently work under my own label JewFro Records Inc in collaboration with DJ Earthian.