ARTISTS
---
Mahala Rai Banda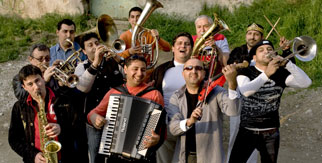 In Romania, the most famous and the most gifted musicians live in two villages. In Clejani, just south-west of Bucharest, the violinists, cymbalists, double bass players and other accordion players notably formed the extraordinary Taraf de Haidouks. In Zece Prajini, north-east of the capital in Moldavia, you can find the greatest density of wind players per square meter, including the brass players of the famous Fanfare Ciocarlia. It is in these two villages, lost in the dust, the mud or the ice, according to the season, that you find the creme de la creme, the instrumentalists who are half-genius, half-rascal, capable of stirring up a wedding party with a single solo launched at supersonic speed. Knowing this, how do you find THE great Gypsy group, a sort of Balkan equivalent of the Memphis Horns with the rhythm section from Muscle Shoals, these two being the gold standard of soul music, combining power and finesse, groove and virtuosity? It's easy, just bring together the musicians from Clejani and of Zece Prajini!

The story of Mahala Rai Banda begins at the end of the nineties with Aurel Ionita forming the group Rom Bengale in Bucharest. Their success had hardly begun - when this ensemble of young musicians was plagued and divided by addiction problems. Aurel then created the initial line-up of the Mahala Rai Banda - a name inspired by the Gypsy suburbs of the big Romanian cities - which released a CD on Crammed Discs in 2004. The band mixes Romanian musical traditions, oriental pop, rumba Catalan, reggae and manele, the Roma pop with ambigious commercial success. Keeping the spirit of an orchestra playing exclusively live, Mahala Rai Banda, with the tremendous "Ghetto Blasters" (Asphalt Tango Records, 2009), has released a disc where the pure pleasure of playing and partying overflows. May your nights be long, very long indeed!


http://www.myspace.com/mahalaraibandaofficial

---
Selim Sesler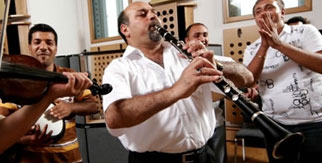 Selim Sesler was born into a professional reed horn family in 1957 in Kesan, a village located in Edirne. After the population exchanges of 1923, Sesler's family moved from Greece to Turkey and settled in Kesan and Selim began his love affair with music by learning how to play the clarinet. Already a regular at weddings and fairs by the age of 14, by the mid-80s Sesler set out with Roman musician friends to play in Istanbul and to develop his craft by recording and playing at restaurants with fasil groups. In 1998 he got the chance to tour Canada with Brenna MacCrimmon, which gave him the opportunity to represent his Turkish Roman roots. Drawing from his medley of musical experiences, Sesler developed a repertoire and musical style deeply reflective of his region. Whether he is among Roman peers or solo, Selim Sesler stands alone, famous for his master improvisations, expert wedding airs, and repertoire of dance melodies. Aside from being invited to play at many important festivals in countries such as Germany, France, and Sweden, over the past years Sesler has performed many special concerts and taught at music workshops across the US. He was called "the Coltrane of the Clarinet" by the Guardian UK and is now famed for his masterful improvisations, funk-driven wedding songs and dance melodies.


http://www.myspace.com/selimsesler

---
Tecsoi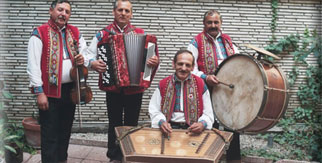 The Tecsoi band is one of the most exciting discoveries in Eastern European music of the last decade. Coming from the village of Tjaciv in the far western Ukraine, the Tecsoi Band is one of the last full time professional traditional ensembles which makes its living playing for village weddings and events in the Hutsul region of the Carpathian mountains. This is an area with a very mixed ethnic composition, and to be successful a band needs to master the specific repertoires of a multitude of ethnic groups. Accordionist Joska Chernavets and drummer Juri are the sons of the late Manyo Chernavets, a renowned fiddler and band leader who was the Gypsy musician called to play for Jewish weddings in the region. Along with tsymbaly player Misha Chernavets, the Tecsoi Band continued the tradition of playing a rich multiethnic repertoire encompassing Hutsul Ukrainian, Romanian, Jewish Klezmer, Gypsy, Slovak, Russian, and Hungarian music in a single performance. Fiddler Ivan Popovych took over as lead fiddler with the death of Manyo. Sadly, tsymbaly player Misha died in 2006. His replacement, the virtuosic Vassili Gudak, is the music teacher at the local school.

Beginning in 1991, Hungarian ethnomusicologist and world music producer Ferenc Kiss released several successful CDs of the Tecsoi Band on his Budapest based Ethnophone label and the band has become well known at folk festivals throughout Europe, playing extensively in Hungary, Poland and Germany. In 2006, American klezmer musician Bob Cohen, who had been researching the band's Jewish repertoire, invited them to record with him on Di Naye Kapelye's third CD "Traktorist" on the Oriente label. The two bands performed in a joint concert at the Budapest Palace of Arts in October, 2009. Also in 2006, the Hungarian DunaTaj film production company filmed a documentary about the band "The Last Kolomeyke" documenting the collaboration of the Tecsoi band with Cohen and American dance researcher Susan Foy, and the band's tenacious decision to continue on after the death of their brother, tsymbaly player Misha Chernavets.

The Tecsoi Band plays with a precision and power rare among folk performers. Fiddler Ivan Popovych is considered to be one of the best fiddlers in the Carpathian style in Ukraine today. Drummer Juri Chernatvets is a master of Carpathian drum, as well as a powerful singer and virtuoso on the plonka, a sliver of birch bark held in the mouth and played as a reed instrument. Often performing in full Hutsul folk costume, they are a strong presence on stage and a delightful and enlightening show for any audience.


http://www.kolomejka.com

---
Delhi 2 Dublin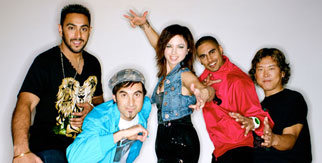 Delhi 2 Dublin continues to break the mold with the release of their new genre-busting album, "Planet Electric." It's as if the band has been sent on a mission to further spread their sound beyond the planet and out into the galaxy. They describe "Planet Electric" "as the buzz of the world plugged into a large socket, electrifying the people and charging up their energy." The five members of Vancouver-based Delhi 2 Dublin come from different backgrounds and different musical influences. A live collaboration put together in 2006 as a one-off performance piece for a club night called Delhi to Dublin was so well-received that requests for additional performances led to the official formation of Delhi 2 Dublin. Tarun Nayar, Sanjay Seran, Kytami, Andrew Kim and Ravi Binning create a heady and energetic mash-up of Bhangra, Celtic, Dub Reggae and Electronica.

Delhi 2 Dublin are road warriors. They have played major festivals in both Canada and the U.S. including Bumbershoot in Seattle, Earthdance in California, High Sierra in California, Stern Grove in San Francisco as well as such diverse events as SXSW in Austin, the Keelung City Ghost Festival in Taiwan and the Olympics in Vancouver. The band has an ambitious schedule planned for 2010. They will perform from coast to coast in Canada, everything from electronic music festivals like Evolve in Nova Scotia and Shambhala in British Columbia to festivals like Harbourfront in Toronto and the Winnipeg and Calgary Folk Festivals, before heading back to the US.


http://www.myspace.com/delhi2dublin

---
Balval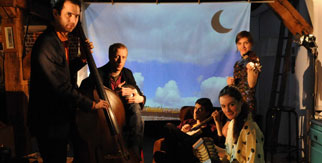 In Romani, the language of the Gypsies, balval means the wind. And indeed, Balval strikes one with its electrifying brand of red-hot Parisian gypsy music. Led by singer Awena Burgess, the band fuses Gypsy flair with a vast spectrum of western and European styles. Their fusion is best and most recently heard on "Le Ciel Tout Nu" (The Naked Sky), their new second album, and a worthy follow-up to their impressive debut, the aptly named "Blizzard Boheme" (Bohemian Blizzard). For this new recording Balval has set to music modern Roma poets with subtle and fiery compositions. After a successful release in France in May 2010, the album will precede the band's performance at the New York Gypsy Festival and will be released in September 2010 on the Whaling City Sound label.


http://www.myspace.com/balval

---

---
Veveritse Brass Band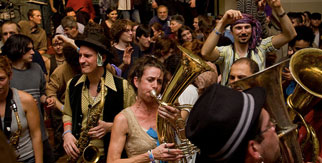 Veveritse Brass Band finds its inspiration in the drama of the Romany(Gypsy) music of the Balkans. With an eye to the powerful exactitude of these melodies, Veveritse makes room for play. Slippery, squirrelly even, they may start off running almost too fast, only to drop the bottom out; what begins sonorous and jagged straightens up, and carries you into the night....dancing, sighing. With two trumpets, a saxophone, four mid-horns, a tuba and two drummers, they are ten deep, creating not a wall of sound, but a loud tapestry. Members of the band also play in other great NYC bands like Romashka, Hungry March Band, Zlatne Uste, The Woes, Ansambl Mastika, and Stagger Back Brass Band....not to mention the infamous and nefarious "Top Secret Attack Band"! Veveritse, with it's theatrical bent, has already scored two different nights of films, played benefits, parties and numerous clubs. They are available for all kinds of occasions....weddings, private parties, afternoon tea, preschool graduations, feline coronations and divorces.


http://www.myspace.com/veveritsebrassband

---
Los Magnificos Impostores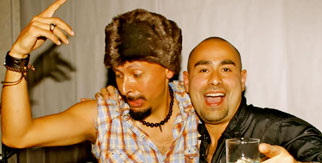 Pioneer of the Balkan-beat scene in Mexico City, the Magnificos Impostores collective was formed in 2008 by music selektors Gadjio, Blacky, Ubik, and photographer TeranPhotoBalkanica. Their events in Mexico integrate all the top local DJs and live bands that fall into this wide spectrum of mixed beats: Ethnic-modern, east-west and mestizo. Their most famous party, Disko Balkan, in its third year, blends a fantastic, eclectic night of Balkan beats, Mexican power brass, circus & clown acts, tribal dancers, gypsy-style dancers, electro mariachi, spontaneous Kolo circles, and everything in between. Los Magnificos Impostores also promote the Romany and Balkan culture through different events like movies, live music, dance and news published on the web.


http://www.myspace.com/diskobalkan

---
Espiritu Gitano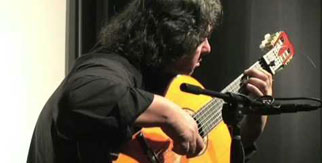 Guitarist/composer Arturo Martinez, the bandleader of Espiritu Gitano, has been a noted figure in the New York flamenco scene since the 1980s, and has accompanied such famous artists as Jose Molina, Jose Greco, Chuni Amaya, Joaquin Fajardo, Concha Vargas, as well as Maria Alba, Pilar Rioja and Andrea Del Conte. Arturo was drawn to flamenco in Spain because of its Gypsy, Arab and Jewish influences. A frequent presenter of flamenco music in New York Festival he is also a consultant and co-producer for World Music Institute's two concerts of Traditional Flamenco music with renowned artists El Torombo and Concha Vargas.


http://claraaich.com/espiritu

---
DJ Wonderlust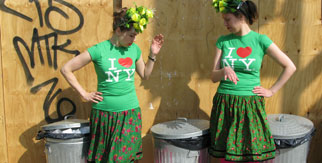 DJ duo Wonderlust mixes Gypsy, Balkan, Slavic and Folk club sounds from all over the Eastern Europe and the globe creating an energy, beauty and madness guaranteed to lift your heels off the ground. DJs Salama and Speedy are two visual artists based in Helsinki, Finland, who share an enthusiasm for the sounds of Balkan and Eastern European traditions, whether traditional or pop, old or contemporary, rural or urban. During their travels in Eastern parts of Europe for many years, they found their music and visual inspiration. The duo has performed in Finland, Holland, Italy and the US since 2005. Their visual DJ practice is the latest form of "Landia," their mutual imaginary world."


http://www.myspace.com/djswonderlust

---
Stephane Wrembel



Stephane Wrembel is a true artist whose music and lifestyle are pure Gypsy. Born in Paris, and raised in Fontainbleu (home of Impressionism and the music of Django Reinhardt), he consistently excites and seduces all who hear his Django style, African grooves and Indian moods played at breathtaking levels of energy. Called "a revelation" by Rolling Stone magazine, he has performed at many major music festivals including the International Rochester Jazz Festival, Djangofest San Francisco, Djangofest Los Angeles, Djangofest Seattle, Djangofest New Mexico, High Sierra Music Festival, The Berkshire Mountain Music Festival, Northbeach Jazz Festival, Jalopi Django Festival and Whistler International Music Festival.


http://www.stephanewrembel.com

---
NY Gypsy All-Stars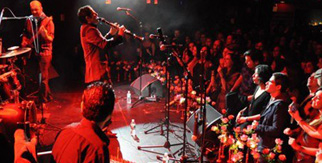 Under the leadership of the young Macedonian / Turkish clarinet virtuoso Ismail Lumanovski, the NY Gypsy All-Stars has amazed audiences with their jazz-inflected Gypsy and Turkish songs. In addition to Ismail Lumanovski from Macedonia on clarinet, the NY All-Stars showcases some of NY's finest musicians including Tamer Pinarbasi from Turkey on qanun, Panogiotis Andreu from Greece on bass, Engin Gunaydin on drums and Jason Linder on keys. The band performed with such world music icons as Turkish clarinet master Husnu Senlendirici and Bulgarian virtuoso Ivo Papasov. Time Out New York calls Lumanovski "an adventurous, modern-minded frontman, who leads his band through a varied terrain of Balkan, Turkish and Romany selections, spiked with jazz and Western styles."


http://www.myspace.com/nygypsyallstars

---
Zlatne Uste



From Kolos to Kusturica, experience the rich sounds of driving Balkan brass. Zlatne Uste (Golden Lips) is an internationally known group of American-born musicians playing traditional music of the Balkans, primarily representing Serbian, Macedonian, Bulgarian and Romany (Gypsy) traditions. Four-time invited guest at the Dragachevo Brass Festival in Gucha, Serbia, the 12-piece band is among the foremost presenters of traditional Balkan dance music in the United States. Each year Zlatne Uste hosts and produces the Golden Festival, New York's biggest and best Balkan music festival with an astounding 40 or more bands and something for everyone.


http://www.zlatneuste.org

---
Yuri Yunakov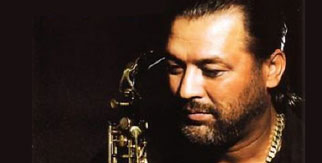 Bulgaria's famed saxophonist Yuri Yunakov, of Turkish Romani (Gypsy) ancestry, has enraptured audiences around the world with his electrifying performances of Bulgarian wedding music and Gypsy music from the Balkans. Known for his longtime collaboration with Ivo Papsov, he is the charismatic leader of Romani wedding bands and was a member of WMI's Gypsy Caravan tour. In his live shows he presents Gypsy music from Bulgaria and Macedonia - joyful and ecstatic sounds filled with haunting melodies and dizzying rhythms. The New York Times wrote, "They played as if Bulgaria's national drink were rocket fuel."


http://www.ctmd.org

---