About The Festival - 2006
---
Building on the success of the first New York Gypsy Festival in 2005, the 2-week joyful and passionate Fiesta Romani is returning for its second installment between September 24 and October 8, 2006. Once again, the festival will offer a broad perspective on various styles of gypsy music and dance against the backdrop of New York City, which, being the crossroads of many cultures, is essentially gypsy at heart.
The 2005 New York Gypsy Festival featured music from a wide geographical region including Bulgaria, Turkey, Russia and the Balkans with performers such as Gogol Bordello, Ivo Popasov & Yuri Yunakov, Husnu Senlendirici, Hungry March Band, Zlatne Uste, Leningrad and more than a dozen of local bands.
The 2006 Festival continues featuring high caliber local and international talent of Gypsy (Romani) music with artists like Costel Vasilescu (Romania), The New Generation Gipsy Kings (France), Honved Dance Company (Hungary), Husnu Senlendirici (Turkey), KAL (Serbia) and Frank London (NYC). Gogol Bordello's Eugene Hutz will curate and host an evening featuring music by Kultur Shock (Seattle), Kalpakov Trio (Russia), Acquaragia Drom (Italy) and a DJ set by no other than Hutz himself. Additionally, "Gypsy New Yorkers" and Balkan brass bands like Romashka, Slavic Soul Party, Hungary March Band, Zagnut Orkestar and Russian gypsy dancer Julia Kulakova will also take part in this year's festival.
The event is presented by World Music Institute and Mehanata Meyhane and produced by Serdar Ilhan and Alex Dimitrov, the producers of last year's Gypsy Festival.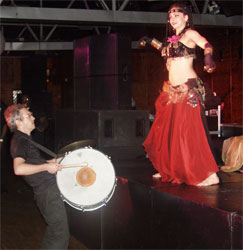 Matt and Dorit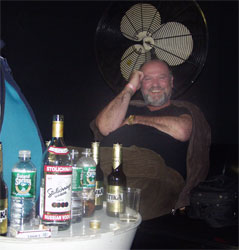 Ivo in back stage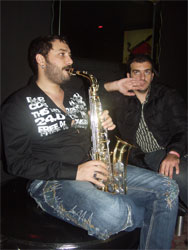 Husnu and Pono in Back stage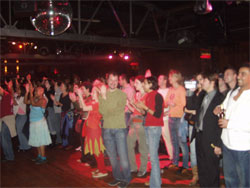 Roxy at Nov 6th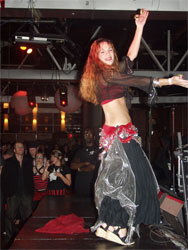 Sine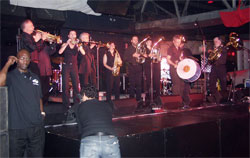 Zlatne Uste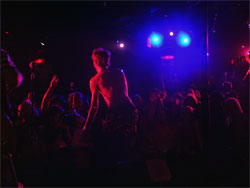 Gogol Bordella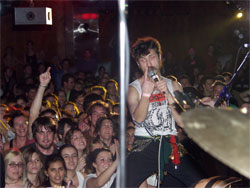 Eugene Hutz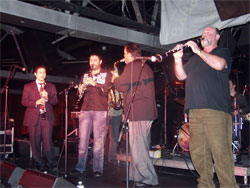 Ismail, Husnu, Yuri and Ivo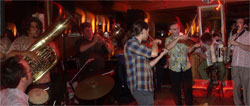 Romashka at Maia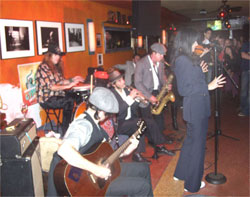 Mad-juana at Maia

Zlatne Uste in Back Stage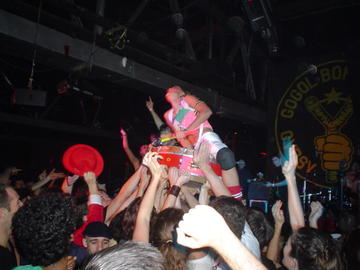 Gypsymania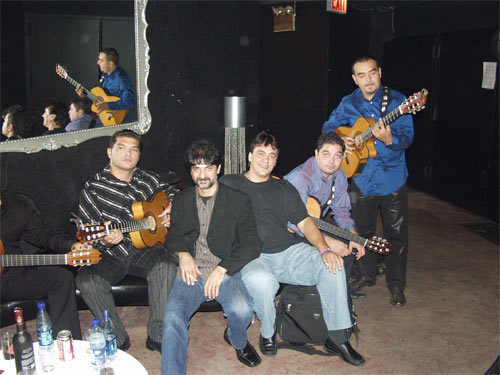 SERDAR, ALEX and GIPSY KINGS FAMILY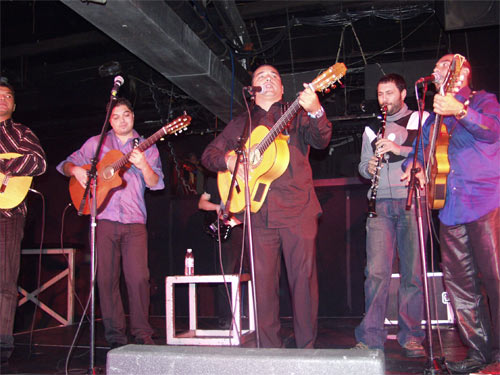 Husnu and Gipsy Kings Family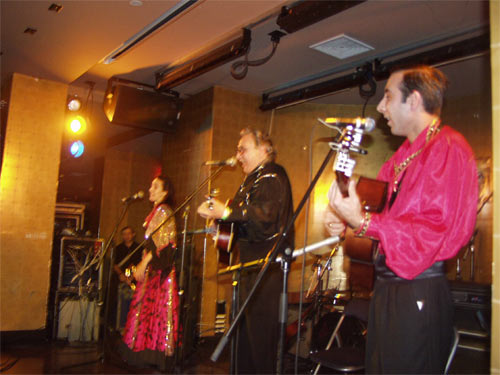 Kolpakov Trio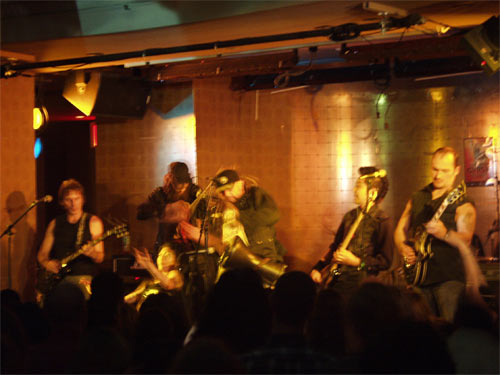 Kultur Shock '06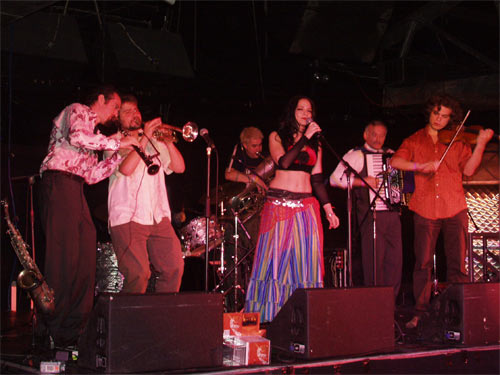 ROMASHKA '06
About The Festival - 2005

---
The New York Gypsy Festival aims to offer a broad perspective on various
cultures and musical genres in a city that's considered at the crossroads of many cultures. Taking place October 29 through November 6, 2005 at The Roxy, Symphony Space and various downtown clubs in NYC, the festival will highlight local and international talent of gypsy (Romani) music.
Covering a wide geographical region including Bulgaria, Turkey, Russia and the Balkans, the rich diversity of this music is on full display at this festival. The highlight is the show at The Roxy on November 6th featuring NYC's very own, Gogol Bordello, a gypsy punk rock band with a wild energy. Also on the bill that night is Husnu Senlendirici (founder of the gypsy-funk band Laco Tayfa) who will fly in from Turkey for an exclusive jam session of The Clarinet All-stars featuring Senlendirici, Lefteri Bournias (Greece) and Ismail Lumanovski (Macedonia). Last but not least, the Hungry March Band, a 20+ piece marching band, the 12-piece powerhouse brass band Zlatne Uste, DJs and gypsy dancers will round off an 8-hour marathon.
The festival also includes appearances by Bulgarian masters Ivo Popasov & Yuri Yunakov and Russian ska - punk band Leningrad (produced by World Music Institute and Metpo.com, respectively). The festival also aims to highlight the aspect of Romani dancing with dance performances by ethnic dancers.
The New York Gypsy Festival is produced by two seasoned event production & nightlife patrons: Serdar Ilhan, who put together the hugely successful Jazz Made In Turkey Festival at Lincoln Center in 2004 and co-owns
Maia Meyhane and Alex Dimitrov, who built an underground phenomena with Mehanata, The Bulgarian Bar.
Says Ilhan, "New York's cultural diversity makes sense to put together this
festival here. We are trying to open the door to world music and more specifically gypsy (Roma) music in the US by an accessible festival."
The programming for the festival was done very carefully in order to allow the mix of many genre-bending acts from punk-rock to jazz, hip-hop, global beats, funk and cabaret music with an underlying gypsy aesthetic.
The festival will continue throughout the week at downtown venues Maia Meyhane, Mehanata and Nublu with local bands and DJs presenting an eclectic mix of world, gypsy and dance music in a cozy atmosphere. Check the schedule and artists area of this website to find out more about the performances and bands involved.
www.patrin.com About Romani Culture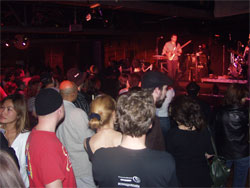 Maia Trio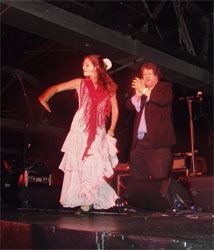 Sol and Arturo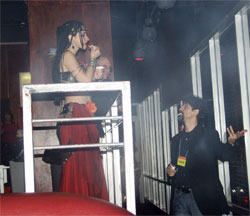 Dorit and Serdar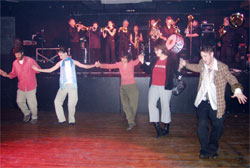 Circle Dance with Zlatne Uste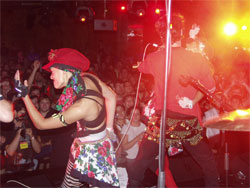 Gogol Bordella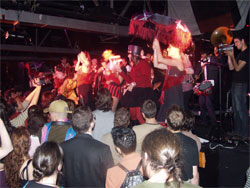 Hungry March Band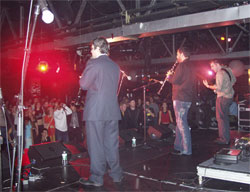 Husnu with Maia Trio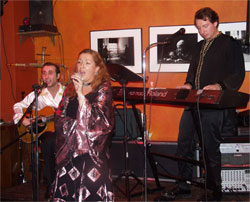 Via Romen at Maia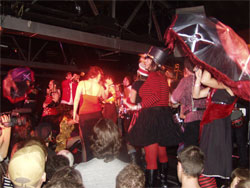 Hungry March Band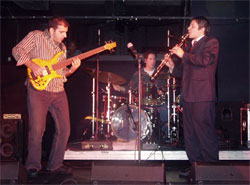 Maia Trio at The Roxy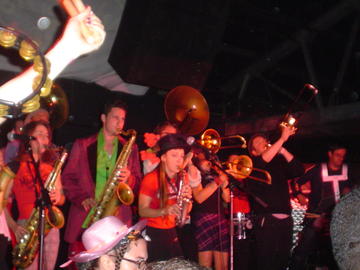 HMB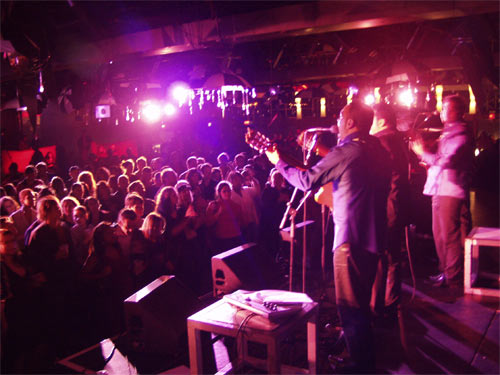 Gipsy Kings Family '06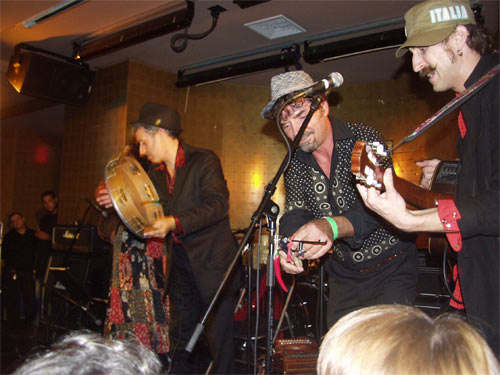 Acquragia Drom '06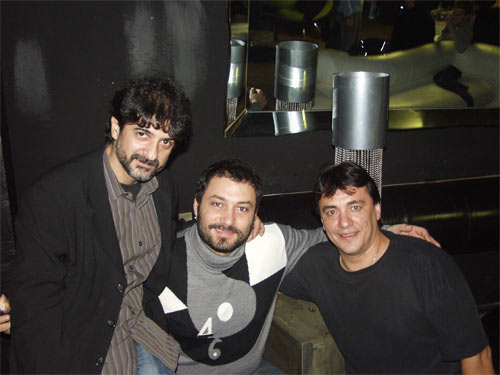 SERDAR ILHAN - HUSNU SENLENDIRICI - ALEX DIMITROV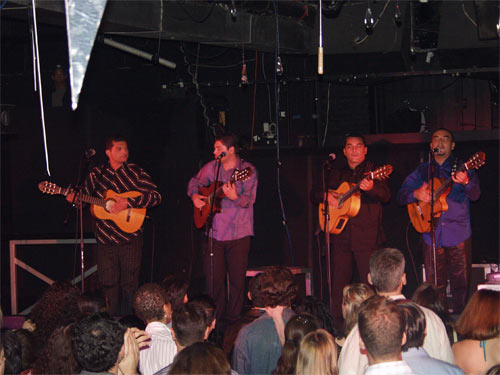 GIPSY KINGS FAMILY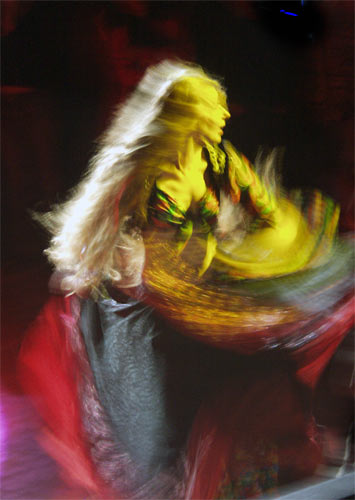 JULIA KULAKOVA '06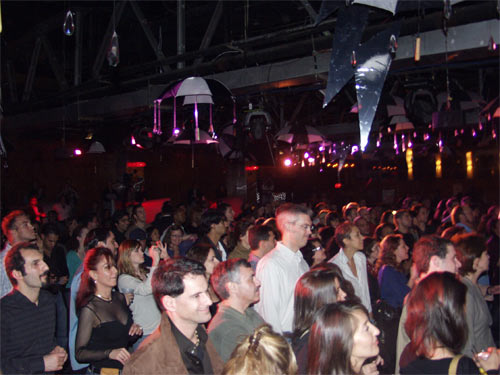 The Roxy